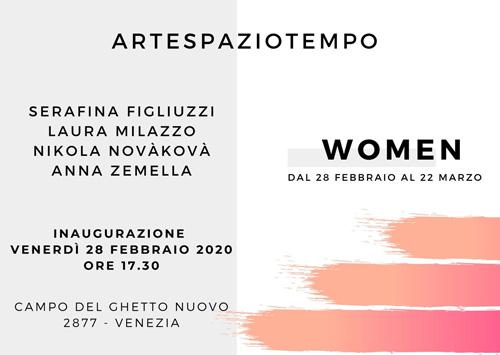 collective exhibition
Serafina Figliuzzi
Laura Milazzo
Nikola Novàkovà
Anna Zemella
The exhibition is suspended until further ministerial decree.

4 female artists. 4 identities each with an expressive force characterizing a mature interior journey where the "passion" for the material element painting or photography becomes a means of saying who they are. Telling them is not easy, looking at the works on display will be a rewarding journey that it will transport us, losing ourselves among the colors and savoring that passion they transmit.