Federica Gonnelli
edited by Martina Campese
8 – 31 March 2019
11am – 2pm and 3pm – 6pm

Opening 8 March at 6 pm
performance: "Tesi tra le Attese"
by dance school Pas de Chat.
The boundary is an extremely current concept, on which Federica Gonnelli has been making very profound reflections for some time, trying to broaden her vision, so as to be able to study the various facets that her meaning conceals.
The origin of the word borders actually indicates "common place", which is shared, a place that unites a certain category of people. Seen from the inside, therefore, the border is an aggregative and positive term, but from the outside it turns out to be what separates a place from others with the same role.
It is on this double meaning that Federica focuses her works and her reflection, giving the user the awareness of the existence of these boundaries, to finally direct them towards overcoming them.
The exhibition "Tra i Confini" intends to analyze the different points of view of this concept, including: physical, physical, geographical and political boundaries. They will be placed next to the corpus of works that identify the theme, other site-specific works with special reference to the place where the exhibition will be hosted, the Jewish ghetto of Venice.
It is thus that the ghetto becomes a geometric form, that overlapping places become other places and that the boundaries of tradition leave room for contemporaneity. The body is itself defined by boundaries, which the artist identifies in the work Tesi – among the Waits, in which the expectation takes shape through a three-dimensional sculptural object: a rod with two spheres at the ends, in which symbolically projects and materializes space / time. This auction is not only a sculptural element, but a determining tool for investigation, measurement and comparison.
Thus a dialogue between space and time is created through an infinite sound, apparently monotonous and vibrant of waiting, on whose notes the girls of the Pas de Chat dance school will dance. The movements of the performers investigate the body boundaries through the auction, which will therefore be used as an element for measuring space. In fact, dance itself is nothing but tension, education and knowledge of the space-time dimension in which we exist and find ourselves, trying to escape, through movement, from our corporeal boundaries.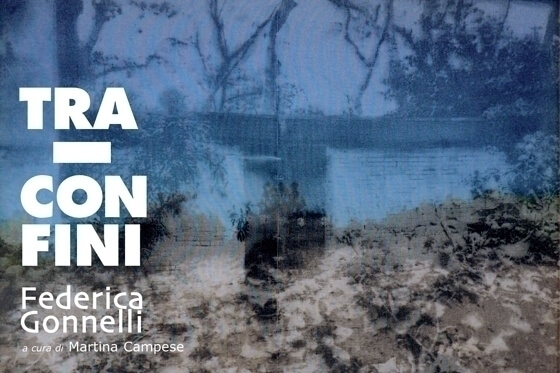 Federica Gonnelli was born in Florence, attended the Academy of Fine Arts and in 2013 she obtained her specialization in Visual Arts and New Expressive Languages. Since 2001 he has participated in solo and group exhibitions and competitions in Italy and abroad. Since 2015 he has participated in numerous artist residences in: Mola di Bari – Pino Pascali Foundation, Cosenza – The BoCs, Castelbottaccio (CB) – Vis a Vis Fuoriluogo 19, Vimercate (MB) – V_Air Museo Must, San Sperate (CA) – Future Frontiers, Zumpano (CS) – Terraē Mae and Palagiano Museum (TA) – ZNS Via Murat Art Container 2nd Floor Art Residence. Practice, that of the residence, which has acquired a particular importance for his personal and artistic growth. He lives and works between Florence and Prato, where since June 2011 he opened the "InCUBOAzione" studio.
Among the recent exhibitions we remember the solo shows: "THE FAR OFF MOUNTAINS ARE COLOR INDIGO", Studio Ciccone, Florence, curated by Leonardo Moretti; "LIQUIDA" and "TESI – AMONG THE EXPECTED", STUDIO 38 Contemporary Art Gallery, Pistoia, both curated by Giulia Ponziani; the collective "68 / Revolution. Memorie, Nostalgie, Oblii ", Municipal Art Gallery Carlo Contini, Oristano, curated by Chiara Schirru and Ivo Serafino Fenu; "OfficinARS IN FIERI", Archaeological Historical Museum, Nola (NA), curated by Associazione Villa Sistemi Reggiana; "ARTEAM CUP 2018" Dino Zoli Foundation, Forlì, curated by Arteam and "1st CLASS ARTERY 01 # WUNDERKAMMER02", Parco Paradiso, Lugano, (CH), curated by Mya Lurgo and Omar Antonelli.
The exhibition takes place with the collaboration of the GEA Association and for the inauguration with the artistic performance of the Pas de Chat dance school.