MATTHEW SMITH
Curated by Fabio Cavessago
Inauguration: Saturday 8 May 2021 at 17.30
From Tuesday to Saturday from 10.00 to 13.00 and from 14.00 to 18.00
Closed on Sunday and Monday
Exhibition open until Saturday 5th June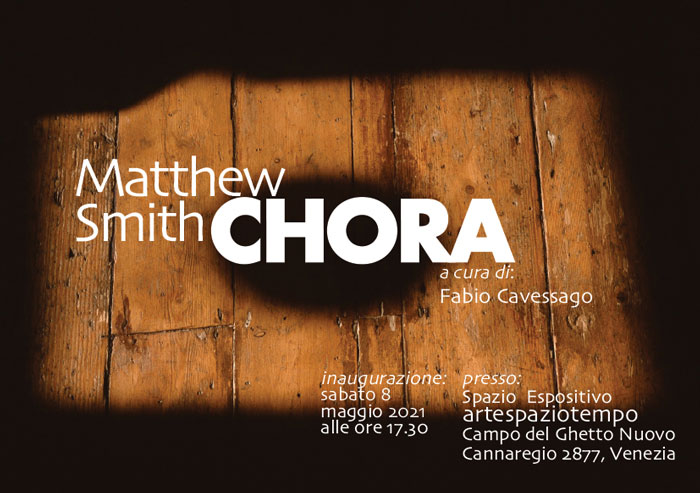 Goethe argued that it is not the light that comes from the colors, but the opposite.
Light and shadow, therefore, color exists only as a function of light.
For this reason, Matthew, in the representation of his works, stops shooting his subjects in a rigorously realistic way: indeed, what matters most is the impression that a certain external stimulus arouses in his soul and, therefore, he worried. rather to grasp the density of the atmosphere and of the light at a given moment. Light not only determine the spatial reality of the world, but can also modify it.
Like a large fabric, it can become wider or more extended; a container, space, material substrate or range; the territory of the ancient Greek polis outside the city proper: a crumb.
Fabio Cavessago
Matthew Smith
CHORA = having ample fabric; to become broader or wider or more extensive; a receptacle, a space, a material substratum, or an interval; the territory of the Ancient Greek polis outside the city proper; a crumb
I'm a writer and a photographer based in North London, UK.
My first novel is The Waking (Wundor Editions 2017).
My first collection of poetry is Sea of the Edge (Wundor Editions 2018). My poetry has been published in magazines and journals including The London Magazine, Acumen, Envoi, Poetry Salzburg Review and Orbis. I was a winner at The London Magazine Poetry Prize 2018. I won the Orbis Readers' Award in March 2019. I have been shortlisted for various other awards.
I won honourable mentions at the Lucie International Photo Awards and the Moscow International Foto Awards in 2020. My photoseries Chora has been exhibited at Hagi Art, Tokyo, January-February 2020, and Landabout, Tokyo for the following year. It will be shown at Arte Spazio Tempo in Venice in April 2021. My photography has been included in group shows at ART Santa Fe, Portland, Minneapolis, Glasgow, Venice and at the Museo di Casa Giorgione in Castelfranco. I will be part of an upcoming show at ARTEXPO 2021 in New York with NYC4PA.